Analytical thinking is one of the greatest human abilities. We don't just look at things and events, but try to understand their reasons, their significance, and their consequences. We look for connections everywhere and try to discover the true nature of objects. That is what we can call analysis.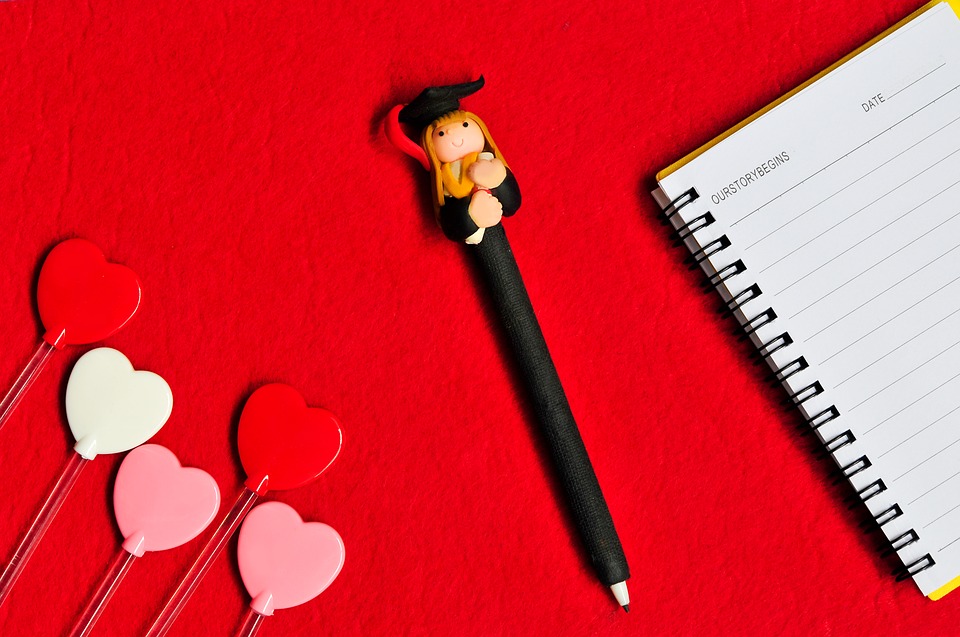 An analysis essay, also known as an analytical essay, is one of the most frequently assigned academic papers, so every student should be aware of this essay type, its structure, peculiarities, and purpose. Using analysis, we can learn more about cultural heritage, historical events, literary characters, philosophical ideas, and other interesting things.
Anonymous-essay.com is glad to present this informative and well-structured guide on how to write an analysis essay. After reading our article, you'll know everything necessary for creating the best analytical essay possible! In addition to our guide, you are always welcome to read other articles and posts on our blog. If you have some writing problems, don't hesitate and apply to our experienced team. No doubt, we'll show you the way out of the homework jungles!
Step by step, you'll learn more about the analytical essay and all its characteristics. First of all, let's take a close look at the meaning of the words "analysis essay."
What Is an Analysis Essay?
Actually, the basic meaning of the analysis essay is as plain as day. You provide your readers with the analysis of the event, book, play, song, poem, issue, or anything else you've chosen (or your professor has chosen for you). Almost all essay types have the elements of analysis, and, still, there is a wide gap between analytical essays and other ways to write about the world around us. There are three main points that you should follow while composing your analysis essay:
1. It is NOT a description.
Sure, some paragraphs of your essay may have a descriptive character, but describing subjects is the main goal of definition and descriptive essays. Don't confuse these types!
2. It is NOT a summary.
If you want to acquaint your readers with the content of the book or provide them with some background information about the historical event, that's totally normal for an analytical essay. However, you don't simply summarize the information about your topic. Look deeper, and use your critical thinking to give your readers something more than just a summary.
3. It is NOT an opinion.
Don't argue for some viewpoint in your analysis essay! You have argumentative or opinion essays for this purpose. Sure, the way you look at the issue may be biased because of your personal tastes, preferences, and judgment. However, you don't have to impose your opinion, present the arguments, and convince the readers that your point of view is the only proper one. Try to be as critical and objective as you can.
Now, you are aware of the overall principles of how to write an analysis essay. The next stage is the analytical essay's structure.
How to Write an Introduction for an Analysis Essay
A good introduction is the key to success for your writing. It should be catchy, attractive, and brief. The main purpose of the introduction is explaining what you are going to talk about in few words. As a rule, the introduction includes one, at maximum two, paragraphs. The most important elements of every introduction are a hook and a thesis statement.
The hook of the analytical essay is aimed at grabbing the reader's attention. The moment your reader looks at the first one or two sentences is the moment when he or she decides whether your writing is worth reading or not. Picking the best hook for your essay is a challenging task. You have to be concise, original, and honest at the same time. There are a few ways to write a good hook:
1. A well-constructed rhetorical question
Sure, you won't hear the answers. Still, the main purpose of the rhetorical question is not gathering data, but catching attention. Any reader won't resist the temptation of reading the whole text of an essay which starts with an intriguing question.
2. Anecdote
This is risky, but effective. Laughter is a universal language. However, don't forget about two crucial aspects: your sense of humor may differ from the common one, and not all things should be the subject of a joke. If you use an anecdote as a hook for your essay, ask your friends, roommates, or parents to give you feedback. Just in case.
3. Quotation
There is no need to reinvent the wheel if someone has already done it. You can borrow an impressive phrase from a well-known source. Firstly, it will add some credibility to your words, and, secondly, will set a proper direction of thoughts for your readers. We have no doubts about your creative abilities. On the other hand, why don't you share someone else's wise thought with your readers using proper citation?
4. Statistics
Usually, numbers are not fun to read. We can even claim that they are annoying. However, they can be shocking, surprising, and terrifying. For example, did you know that more than a billion people don't have sustainable access to clean drinking water? Or that elephants are cleverer than dogs? Or that 100% of people who drink milk will die? Sounds surprising, right? And, more importantly, it is catchy.
The thesis statement is even more important for the structure of your analysis essay, so we will dedicate a separate section to it. It's worth proper attention.
How to Write a Thesis for an Analysis Essay
A thesis is a very interesting part of your analysis essay. It can be the first thing to write or the last thing. Everything depends on how to write an analysis essay, whether you follow the direct order or use inverse logic.
If you choose the first method (direct order), your thesis will be your starting point, your guideline. It will determine the logical structure of the whole text: what to write, how to write, and what to pay attention to. This way of writing is appropriate for planners who don't waste their precious time for improvisation. Your thesis will be your outline at the same time.
The other method (inverse logic) is to complete the analytical essay, and afterward, compose your thesis. This way is godly for those who don't like restrictions. You can write the essay as you want, use any argumentative strategies, and present your topic from various angles. However, there is one big disadvantage: your imagination can go wild without guidance, and consequently, you'll have to edit your essay thoroughly to shape it normally.
Remember that the introduction is the cover of your analysis essay. No one should judge a book by its cover, but let's face the truth: everybody does this. Now, you know how to write an introduction for an analysis essay and make your "cover" the brightest one.
Let's move on to the main body!
How to Write a Main Body for an Analysis Essay
There is no unique formula for a perfect analysis essay, no secret ingredient, and no magic words. Still, we have some rules that might be useful when you face a writing problem:
An outline is a banal, yet efficient method to structure the chaos of thoughts and ideas. You don't have to write down a well-organized list of subsections. Just try to give your thoughts form and substance: key words, short statements, few arguments, etc.
Stick to the general idea.
If you analyze one character of the play, focus on his or her appearance, behavior, attitude, and so on. Don't waste your word limit on some extended reflections or profound philosophical ideas! Be concise, and make sure that your analysis essay is a useful piece of writing.
Make friends with English grammar.
We know that all these commas, semicolons, and other pitfalls of punctuation and spelling can be rather treacherous. Unfortunately, the only way out is to be pedantic and accurate. That doesn't sound inspiring, but let's face it: this is life.
Actually, this advice is good for every occasion. When you are nervous about your writing, you won't be able to do your best. Moreover, you won't be able to write even the first sentence because of the mess in your head. So relax, drink a cup of hot tea, and then start your awesome analytical essay.
Of course, proper citation is not forbidden. Don't commit plagiarism, and you'll be okay. On the other hand, your personal voice is the best thing about your analytical essay. A fresh perspective, a new angle, creative reasoning – use these tools, and you'll impress even the pickiest instructor.
How to Write a Conclusion for an Analysis Essay
The range of possible strategies to finish your analysis essay is quite impressive. If you use your imagination, you can discover even more methods. However, the classic way is eternal, so we'll tell you about well-known and effective ways to write a conclusion.
– Restate your arguments.
Your conclusion is just one short paragraph, so don't try to rewrite all your statements in other words. The conclusion is a cherry on the top of your writing cake: small, but attractive.
– Create a connection.
Make your analytical essay something bigger than it actually is. Find a connection between your topic and a more global issue. That will give your readers some food for thought and inspire them for further research.
– Ask questions.
Questions are good both for the introduction and conclusion. You've probably seen hundreds of articles that end with something like, "And what do you think about …?" This question is way too banal, so we suggest you to use something more original. Ask an acute, perhaps provocative question. There is a certain risk of hurting someone's feelings, but hey, they won't forget your analytical essay anyway.
– Go back to the source.
An A-level analytical essay requires profound research. You shouldn't take ideas from the air if there are lots of studies and literature dedicated to your topic. Quote someone who is undoubtedly smart: Aristotle, Tesla, or Elon Musk. Don't forget about proper citation!
We have told you about all significant parts of an analysis essay. However, that's not enough for writing. You need a topic, right? We will be glad to share these analysis essay ideas below with you. You can use them as you wish: combine, interpret, and turn them upside down.
Analysis Essay Ideas for Awesome Writing
The significance of animal instincts in extreme situations.
The use of imaginative thinking in scientific researches.
The influence of desktop computers on the working process.
Castaway children at school as a social issue.
The representation of Neo-Nazism in modern pop-culture.
Basic ideas of the speech "I Have a Dream" by Martin Luther King, Jr.
The feminism movement and the novel "Pride and Prejudice" by Jane Austen.
Minimalism as a lifestyle of the 21st century.
Difficulties of censorship on the internet.
Tyranny as a political idea in the 21st century.
The role of social media in modern marketing strategies.
Fan aggression as a behavioral deviation.
The impact of divorce on a child's mentality.
The character of Superman as a modern knight.
Compliments as a manipulative force.
We are sure that now you have all necessary information on how to write an essay. The analysis can be a difficult task, especially for beginners, but we have a strong feeling you are an utterly talented personality and shouldn't be afraid of some academic assignments.
There are two obvious answers to the question, "how to write an analysis essay?" For example, you can spend your time, energy, and mental efforts to create an amazing piece of writing. On the other hand, there is always another way. Apply to our team, and you'll get your perfectly written analysis essay easily and quickly!