We all know the importance of writing clear and well-structured essays. But it is nearly impossible to write a great essay for the first time without guidelines. If you have already written essays and stayed unsatisfied with the result – hold your head up! It's never too late to level up your writing skills. We believe that with our series of step-by-step guides, essay writing will never be boring.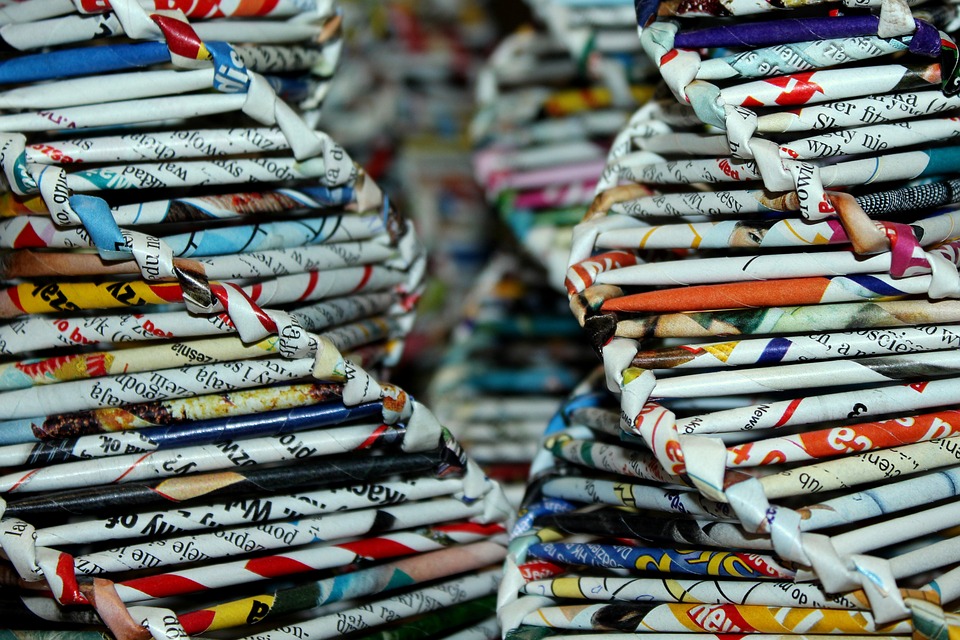 What Is a Process Analysis Essay
As you can see from the title, it's a piece of writing about the process of something. The aim of a process essay is to describe how something works or tell the person how to do something. If you have ever read how-to guides, you already have a basic understanding of the process essay. This essay is a great tool to learn how to structure your thoughts about a particular process or how to clearly explain how something works for your future coworker or boss. Each paragraph or step will highlight a particular step or stage in easy-to-understand language. Each how-to guide should be easy to understand and should briefly tell the essence of the process, so even a "dummy" can understand. To be ready to write about something like how to make homemade pizza, let's discover the following guide.
How to Prepare for a Process Essay
To guarantee that you are on the right path, carefully read the instructions. Check the text of your assignment and highlight all points that should be considered while writing the essay. It will be sad if you find out in the middle of writing your essay that the tutor has asked to pick only real topics, and your how-to guide on how to breed unicorns will be thrown into the trash. Also, this will help to make it on time and meet the wordcount requirements.
When you have a list of requirements before your eyes, it's time to pick the topic! This process may be interesting and engaging, but the aim is not to get lost on Facebook or googling whether there is life on Mars. We advise you to brainstorm about the most interesting topics. For example, you can set a timer for thirty minutes and write down 101 ideas (or more). As soon as you finish the list, eliminate the best matching topics and decide what topic is the best to write about.
To make the right choice, consider the following points:
Choose the topic that will be interesting to your audience and correspond with their skill level. If you will be writing for people who are experts in this topic, you can skip the basic descriptions and details that you would add for newbies.
Choose only the topics you are familiar with. To create an incredible and helpful process essay, you need to know about the topic more than the average student. For example, you know what needs to be done to do a full split in thirty days, as you have already passed all the steps and can successfully do it.
Choose the topic you have already read. This is not necessary, but if you are interested in the process and have already read about it a lot, you won't need to spend as much time on research. This will save time to focus directly on writing.
If you have already got a summer job or your relative's work is connected with industrial processes, you can pick a topic related to their activity. Ask your relatives and friends what kind of guidelines they need and get inspired with new ideas.
Conduct preliminary research. Read some samples from reliable sources to learn what a finished paper looks like. Make sure that there is enough information about the chosen topic. If available, read some how-to guides on the related topic to have more information about the process. For more inspiration you can check various how-to websites and note the most interesting points.
Find inspiration reading the following prompts:
– How to live a mindful and healthy life without money.
– How to make a delicious dinner when your fridge is almost empty.
– How to become fit without going to the gym.
– How to use a VPN and get into any website.
– How to choose the right apartment or house.
– How to plan your time and get rid of deadlines.
– How to use a smartphone to better your personal life and career.
– How to grow a pineapple in your room.
– How to spend your weekend and get energy for the rest of the week.
– How to run a marathon and stay out of the hospital.
We have more process essay ideas for you in the article on our website. You can use topics as they are or rewrite them in accordance with your assignment.
How to Write a Process Essay
When you have decided on a topic, it's time to conduct profound research on the topic. Even if you know about the process a lot, it will be good to add more factual and interesting information into your writing.
Creating a process essay outline will help accumulate the writing process. The aim of your paper is to find out the stages that make up the process. To create a plan for your future paper, use the following structure:
Introduction
List of steps/stages
Mistakes to avoid
Conclusions
Imagine that you have faced this process for the first time. Where will you start? What do you need to know before you start? Gather your knowledge and divide it into categories. If the process is complex, move from the easy steps to the more difficult ones. You can use bullet points or numbered steps to get everything organized in the right way. Read over the list and make sure that nothing is left out.
Introduction. How to start a process essay? Every essay starts with an introduction, and a process essay is no exception. Here you can describe the topic you will be addressing in the body section. You can briefly tell the history of the process or any background information that will convince the reader about the importance of such a process. If appropriate, tell the story of how they came to this decision – readers love stories. A good introduction states the importance of the topic and invites and engages the reader to continue reading the paper.
Don't forget to include a thesis statement at the end of your introduction. For example, you can say: "This essay will give a detailed guideline on how to make a cake from simple ingredients." As an addition you can state the level of difficulty or time for preparing (for example if you are talking about the recipe).
The body section. This section will start with a list of steps or with a list of ingredients. This will depend on what topic you have chosen and whether the reader will need special items before getting started. For example, if you are describing the process of making cheese at home, start the first body paragraph with the list of ingredients and materials the reader will need for cooking. If the process will need the help of another person or other peculiarities, make sure to mention this.
Take your outline and just start expanding the main idea. Make sure that every step is organized in sequential order. Make sure that the steps are in the right order and the reader will with high probability receive the right final result after going through each step. You can illustrate the process with photos or images if this will help the reader clearly understand the action.
At the end of the step-by-step guide you can write a checklist. List the key actions in the right column and empty boxes on the left.
Conclusion. In this part you can describe what the reader should receive at the finish. Also, tell the reader what to expect from the final product and what to do with it. Don't think that every reader will know for sure what to do after the last step. In the case of recipes, you can advise how to serve the dish. End your essay positively to leave and engage the reader in further actions.
As soon as you finish writing the essay, we advise you to read it thoroughly. If you can't concentrate on reading right now, put the paper aside for a couple of hours and return with a fresh mind. Try to read from the reader's perspective and make sure that each step is described in detail and is in the right place. Make sure that the instructions are easy to follow, so the reader can quickly skim the text through. Ask someone to check your text and make recommendations.
Read your essay once more to detect any spelling or grammatical mistakes. Use an available spell-checker, but don't rely completely on it. Any mistake can distract the reader's attention and simply put you in a bad position.
Process Essay Writing Tips and Advice
Keep stages or steps in chronological order. Your instructions will make no sense if the reader doesn't understand what process follows the previous one.
Don't forget to mention how the particular step or stage is important to achieve success.
If you will be using some terms that the reader doesn't know, make sure that you have explained them. This will keep the reader from dropping the reading without finishing it.
Provide a list of necessary equipment, products, or materials needed to successfully achieve the goal.
List additional tips that will help your readers to successfully carry out the process.
Keep in mind that you are writing for the general public, so make sure that you use simple language and short sentences.
Insert tips and advice between steps to help the reader avoid common mistakes.
Use transitional words to move from one step to another. This will make your text more "humane" and easy to read.
Don't use "I" statements. This may alienate the reader and your tone may seem unprofessional.
Hopefully, our guide has shed light on how to write a process paper and you are itching to get into the writing process. As a bonus, check some process essay examples written by professional writers on our blog. There you can check the process essay structure and get the idea of what a complete paper looks like. If you have no time for writing an essay, use AnonymousEssay to overcome all your writing problems. We have a team of writers who are experts on writing process essays and other kinds of papers. Just make an order and see it with your own eyes. We are available 24/7.